20% Savings
With Love, from Lotte
:
:
:
Reserve
Downtown Seattle Dining
Flavors Of The Pacific Northwest
Savor a contemporary approach to Pacific Northwest cuisine at Charlotte Restaurant & Lounge. Our 16th floor restaurant elevates downtown Seattle dining with imaginative dishes featuring fresh, local ingredients.
Complementing the cuisine are next-level cocktails and pairing local ingredients with Asian inspiration. Changing seasonally, the cocktail menu frequently features ingredients made in-house using seasonal fruits, herbs, and unique spices. Our focus on flavor combinations, as well as texture, balance, and finish, create an authentic and memorable cocktail experience.
Since serving our first meal in 2020, we've been delighted to be the place where locals and visitors of Seattle celebrate special occasions big and small – from first dates to anniversaries to family reunions. Our culinary team has dazzled guests with a seasonal prix-fixe menu and a-la-carte menu that have become core to our locally-sourced and seasonal approach to Contemporary Pacific Northwest cuisine.
Hours of Operation
Restaurant & Lounge
In-Room Dining
Breakfast
7:00 - 11:00 AM (Daily)
Dinner
5:00 - 10:00 PM (Tues - Sat)
Lounge
3:00 - 11:00 PM (Tues - Sat)
Happy Hour
3:00 - 6:00 PM (Tues - Sat)


Reserve   VISIT WEBSITE
24-Hour In-Room Dining
Breakfast: 6:30 - 11:00 AM
All Day Dining
11:00 AM - 9:00 PM (Sun – Thurs)
11:00 AM - 10:00 PM (Fri – Sat)
Late Night Dining
9:00 PM - 6:30 AM (Sun – Thur)
10:00 PM - 6:30 AM (Fri – Sat)


All Day Dining Menu Breakfast Menu
Celebrations With A Singular View
Allow us to personalize a menu, tailored to match their preferences, with cocktail or champagne pairing in one of Charlotte's impressive private dining rooms overlooking Elliott Bay.
Valentine's Day 4-Course Prix Fixe Menu
VALENTINE'S DAY 4-COURSE PRIX FIXE MENU
Charlotte Restaurant & Lounge offers a special 4-course Prix Fixe Menu this Valentine's Day in a romantic setting accompanied by live music throughout the evening.
4-course Prix Fixe Menu
$175 Per Person (gratuity and taxes not included)
Complimentary glass of sparkling wine or Signature Valentine's Day cocktail served on arrival
Live Jazz quartet playing romantic classics from 5:30pm - 9:30pm
Reserve Your Table
View Menu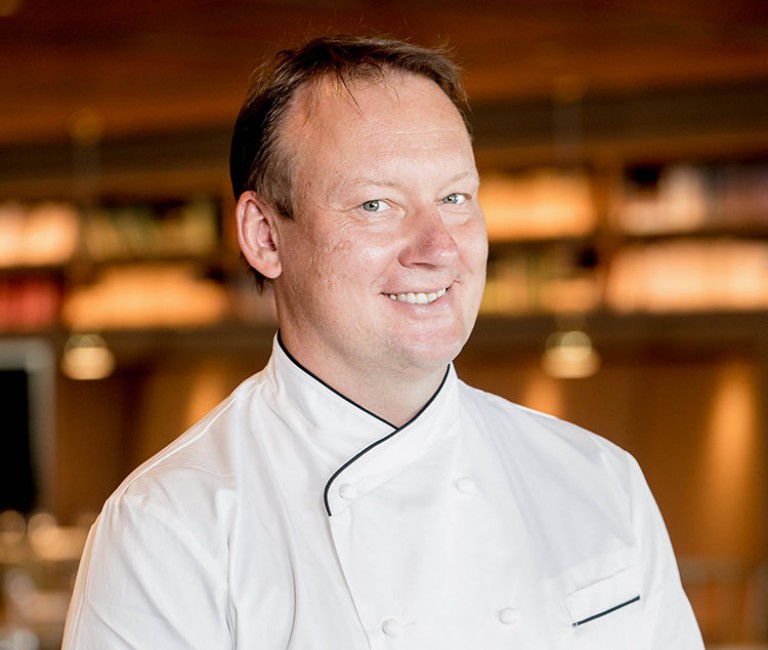 Meet Our Chefs
Artis Kaslons
Acclaimed for his creative and elegant style, Artis Kalsons oversees every aspect of our pastry operation. Born and raised in Latvia, he's won numerous awards at competitive events, including the US Pastry Competition and National Dessert Competition. Career highlights include positions with Four Seasons hotels in Chicago and Palm Beach, and Fairmont Olympic Hotel Seattle, as well as an appearance at the James Beard Foundation's Taste America: Seattle.
Daily Breakfast
Enjoy the most important meal of the day with a stunning view of Elliott Bay and downtown Seattle. An elevated breakfast experience, enhanced with flavors from the Pacific Northwest.
Open daily
7:00 - 11:00 AM
Reserve Your Table
View Menu
A Word From Fellow Foodies
"As self-described "foodies," we have had the privilege of dining in many of the finest restaurants across the globe. Charlotte deserves its place among them. "
-Step M on Tripadvisor
"Wow .. just wow. Best fine dining experience in the Northwest. Celebrating a birthday at this restaurant was just an incredible experience. Absolutely delicious and very innovative marriage of flavors & stunning presentation."
-NWreviews on Tripadvisor